Latest News Blog
July 2013
---
Wednesday, 24th July 2013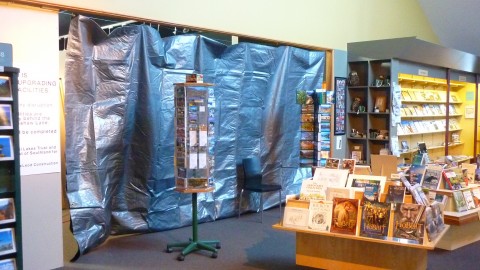 our 'curtain'
A soon as the Queenstown Embroiderers' Guild exhibition ended the builders moved in to begin the upgrade of our toilet facilities.
The demolition phase is complete and we are just beginning to see the new facilities taking shape.
It's not easy to get a clear photograph of the work that is going on but hopefully these pictures give an idea of the scale of the project.
The work is scheduled to finish in August and we are all looking forward to seeing the finished product - as well as having our loos back!
---
Wednesday, 3rd July 2013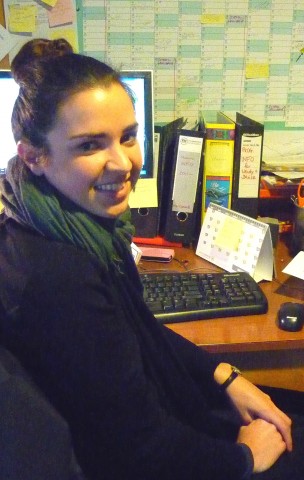 We have a new Education Officer here at the Lakes District Museum.
Amy Taylor joins us from Dunedin where she studied at the University of Otago.
Amy is excited to join the team and with the help of Denise and Wendy will be busy learning the ropes over the next few weeks. She is looking forward to her first outing as Miss Grey!
Amy's first school group will be experiencing 'Mary MacKillop's School Room' and she has some fantastic activities organised for them.
You can follow Amy's education blog at www.handsonhistory.co.nz