Art Gallery - What's On?
The Lakes District Museum and Gallery's special exhibition gallery hosts a variety of excellent quality art and historical exhibitions. Space in the gallery can be booked and is highly sought after.
We are now closed for entries for our upcoming "Small but Perfectly Formed" small works exhibition.
Now Showing
1st September - 19th November - extended to the 19th by popular demand!
Close to Home 2
Recent works from local artists
Featuring work from:
Jasmine Clark Andie King
Kelly Pearce Nigel Wilson
Russ McLean Megan Huffadine
Graham Brinsley Tony Stafford Shields
David John Lynne Wilson
Rachel Hirabayashi Fiona Garlick
Jillian Porteous
Coming Up:
Small but Perfectly Formed: Small Works Exhibition
24th November 2023 - Sunday 4th February 2024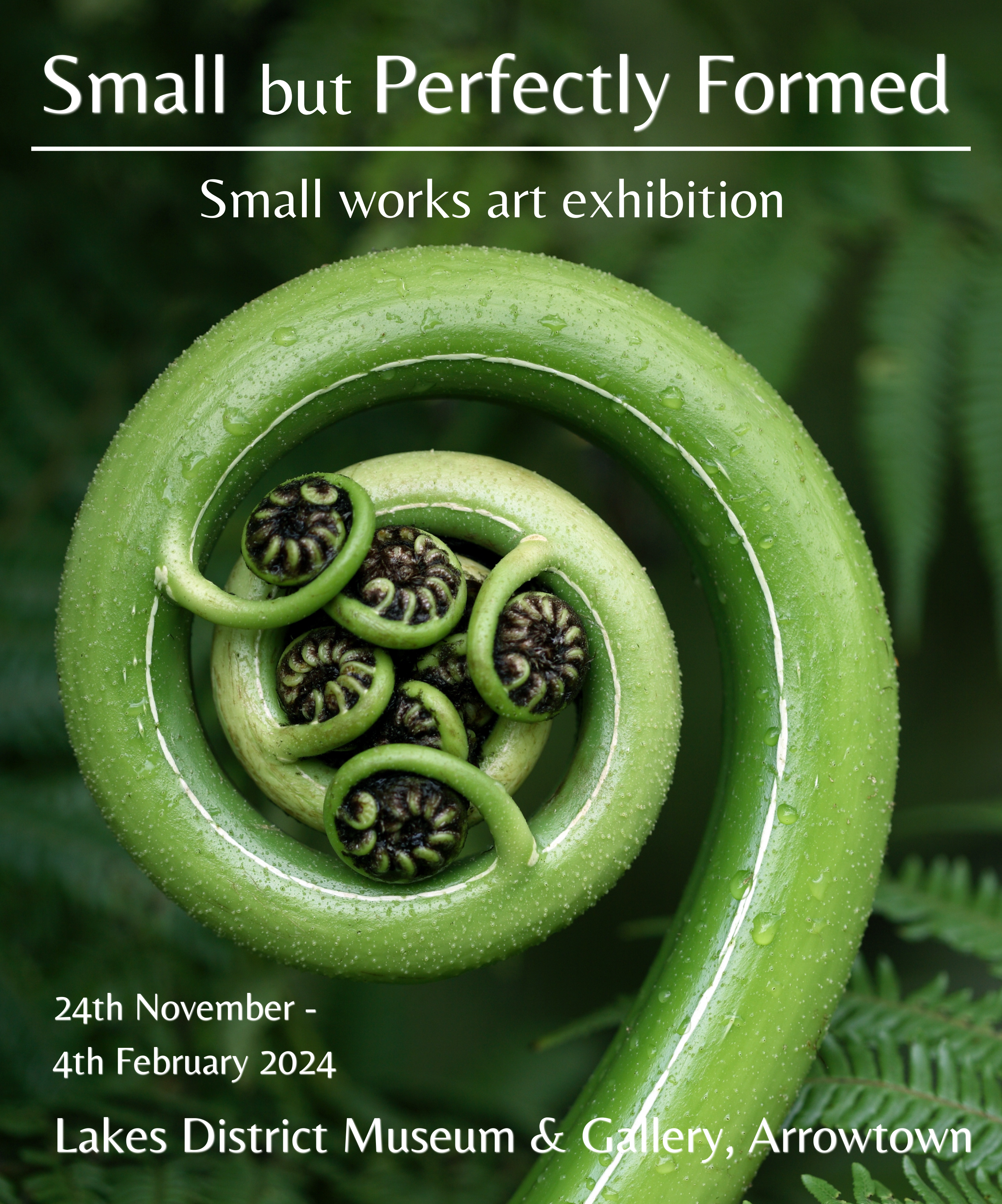 ___________________________________________
Showing Favourites: a collection of art from local private collections
8th February - 15th March 2024
In association with the Arrowtown Creative Arts Society and their summer 'Gardens & Galleries' series, we are hosting 'Showing Favourites'.
First held in 2009, the exhibition will showcase the favourite works of local collectors and residents - works that aren't usually seen by the public. We live in a region of art lovers and there are definitely some gems tucked away in homes around Arrowtown, Queenstown & Wanaka.
___________________________________________