Art Gallery - What's On?
The Lakes District Museum and Gallery's special exhibition gallery hosts a variety of excellent quality art and historical exhibitions. Space in the gallery can be booked and is highly sought after.
Showing now in the Gallery:
Bayleys Arrowtown Autumn Art Exhibition
April 15th - May 22nd 2022
We have a wonderful group of sponsors who are supporting us to present an autumn exhibition this year.
Entries are welcome from around New Zealand.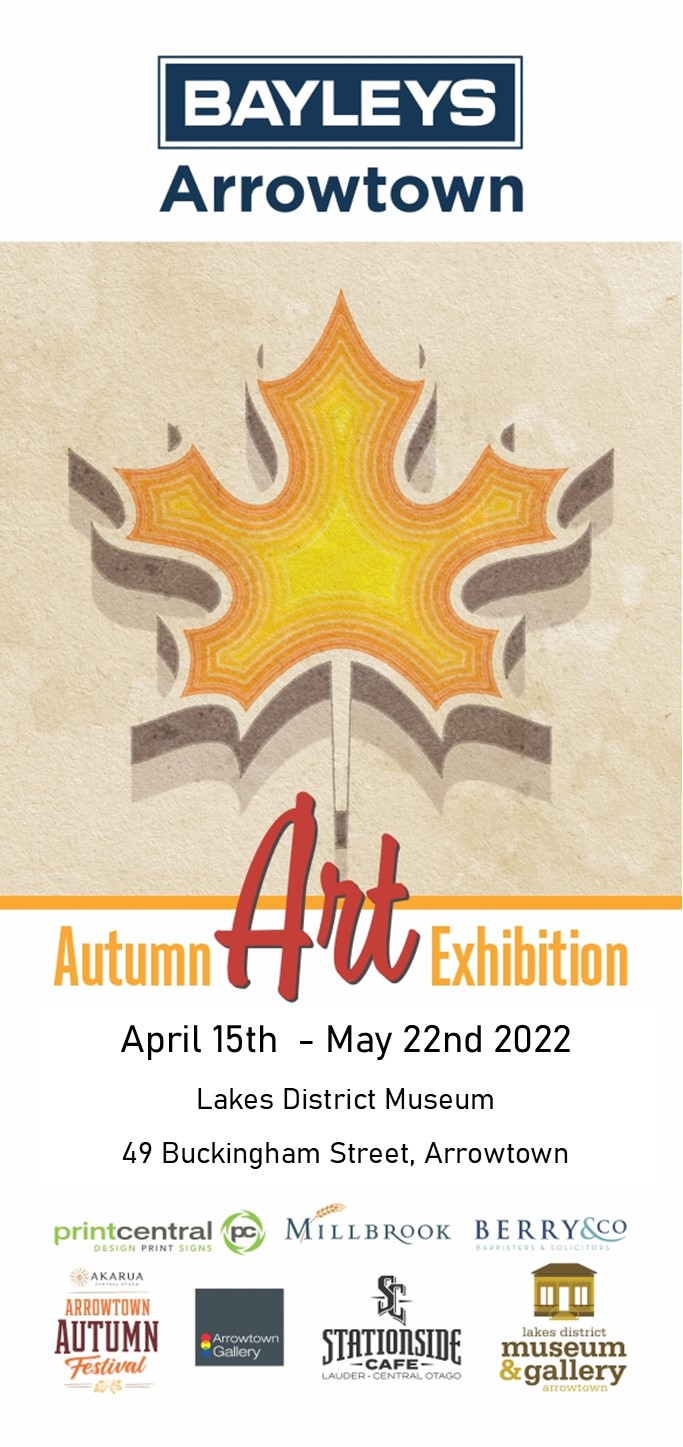 ---
We have an incredible range of exhibitions lined up for 2022.
Please note that these dates may be subject to slight changes.
Coming up...
The Kelliher Collection
3rd June - 17th July 2022
The Kelliher Art Trust holds a unique collection of New Zealand paintings and we are privileged to bring you a selection.
---
Coming up...
Matariki and Dark Sky Photography
23 July - 28th August 2022
In collaboration with Professor Brian Boyle.
---
Coming up...
Showing Off - Wakatipu High School art students
1 September - 2 October 2022
---
Coming up...
Indigo
6 October - 6 November 2022
---
Coming up...
Queenstown Art Society
9 November - 11 December 2022
---