Latest News Blog
Thursday, 6th December 2018
---
COOTS are coming to Arrowtown
Wednesday, 6th March 2013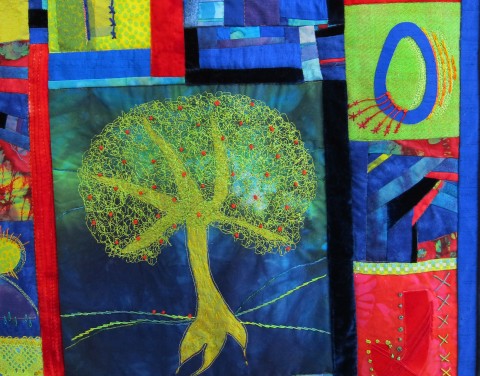 'Rainbow Enigma' by Jenny Tayler
The next exhibition to grace the walls of our gallery will be the latest fibre art collection from the members of COOTS (Central Otago Outside the Square).
From the 15th March to the 7th April we will have a collection from eleven experienced fibre artists from around our region.
The group have been challenging each other and sharing skills for over 12 years and their exhibitions are always colourful, beautiful and thought provoking.
The lastest exhibition 'Upstream of the Herd' uses a large range of skills including dyeing, printing, patchwork, embroidery, feltmaking, wearable art, handmade paper and even book construction.