Latest News Blog
Thursday, 6th December 2018
---
Preparing.....
Thursday, 20th September 2012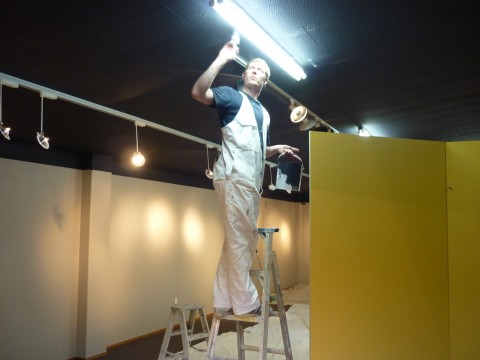 ...and the painting begins....
This week saw the start of work in our gallery for the GOLD exhibition!! While planning has been going on for over a year behind the scene now things are starting to happen in our museum as well. The painters arrived on Monday and have begun changing the gallery ceiling from white to black!!
Watch this space for more porgress updates!!