Latest News Blog
Thursday, 6th December 2018
---
Gold 150 - Education Pack
Friday, 15th June 2012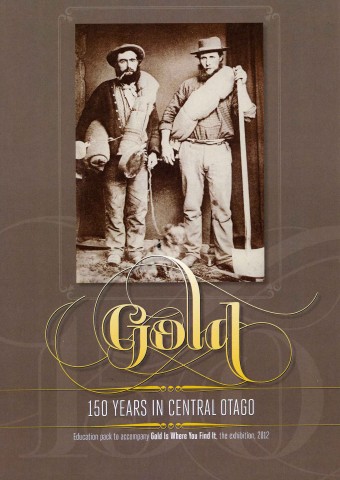 Gold 150
To celebrate 150 years since gold was discovered in Central Otago, the Lakes District Musuem (with support from the Central Lakes Trust) has produced an education booklet to support teachers in their classroom studies.
Copies have been made available to schools within the Central Lakes Trust region. There are additional copies available for sale from the museum - email Rachel, our wonderful Education Officer, on [email protected] to find out availability and price.
Rachel is also running Gold 150 education programmes for your students - which have been extremely popular. To discover more about the education programme, view www.handsonhistory.co.nz.
Make sure you check back on our blog as we prepare for the 'Gold Is Where You Find It: 150 years of gold in Central Otago'. As we discover interesting and intriguing facts about gold over the past 150 years in Central Otago - we will share that information with you via our blog.