Art Gallery - What's On?
The Lakes District Museum and Gallery's special exhibition gallery hosts a variety of excellent quality art and historical exhibitions. Space in the gallery can be booked and is highly sought after.
---
On now in the Gallery:
The Story of Life
Luigi and Kate Agnelli
17th November 2018 - 29th January 2019
We are very excited to have two talented artists from Tuscany as our artists in residence this summer.
Luigi and Kate Agnelli work together to create stunning graphic drawings and they will be creating and chatting with visitors in our gallery this summer.
Come along to the gallery to meet Luigi and Kate and learn about their unique method and see their creations.
The Agnelli's have exhibited all over the world from Europe to Istanbul to Singapore to the US to Canada to Australia and now to Arrowtown - phew! They have created a very special work that features our beautiful part of the world and we are looking forward to welcoming them to Arrowtown.
You can read more about Luigi and Kate's story here in this fabulous article from Poppie Johnson at Crux:
https://crux.org.nz/arts/art-exhibition-the-story-of-life/
---
1st February - 10th March 2019
Rivers of Gold
International Print Portfolio and Exchange
An Art-Science Collaborative Project
Formed from an international print exchange which invited artists from around the world to reflect on the central theme of 'gold and rivers' to promote a trans-disciplinary art and science dialogue, this exhibition features 40 artists from New Zealand, Australia and Wales.
Science provides the evidence and art humanises the experience of living with rivers of gold. This collection makes clear the complexity and nuance of that experience.
The artists reference local landscapes, memories, travel, personal histories, modern politics and environmental justice. These works speak of the beauty and allure of gold itself and its versatility as a substance that can be transformed into jewellery or used in the electronic circuit boards that drive the information age. They also speak of the human labour that goes into mining the gold and shaping the objects and the cost in lives and environmental damage.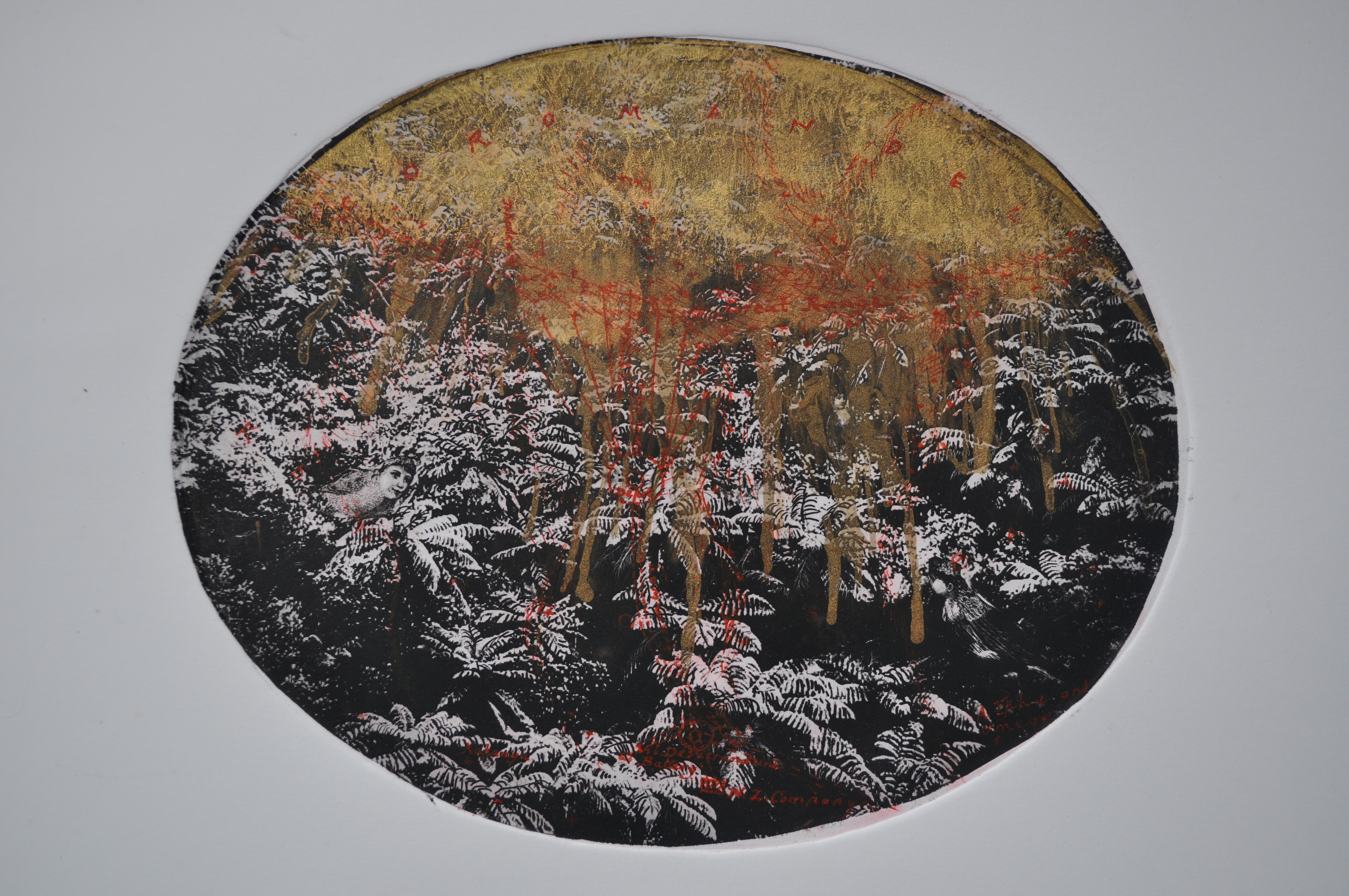 Fool's Gold - Prue MacDougall, New Zealand.
Hand printed photopolymer intaglio etching
---
16th March - 21st April 2019
Poles Apart
Russ McLean and Paul Rea - photographers
Russ Mclean will be showing his recent work from Iceland and Lofoten Islands in Northern Norway.
Paul Rea's photographs feature images from the opposite end of the globe: Antarctica and Patagonia.
---
26th April - 26th May 2019
35th Ray White Arrowtown Autumn Festival Art Exhibition
Featuring artists from around our district and beyond, the annual Autumn Festival Art Exhibition is always eclectic, interesting and a highlight of our year here at the Lakes District Museum.
---
7th June - 28th July 2019
Showing Off 3
Design, Photography and Painting students from Wakatipu High School
Once again we are thrilled to be hosting Wakatipu High School's top art students across three disciplines.
---
15 November 2019 - 25 February 2020
Kate and Luigi Agnelli
Kate and Luigi loved Arrowtown so much they are returning for summer 2019/2020 for a second residency.
---